Hello hello, and welcome back to another Lawnscaping Challenge!!!! Bling. Sparkle. It makes me happy, what about you????? That's our challenge to you this week. Use sparkle/shine on your project!!!!!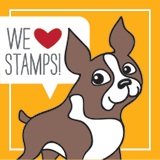 I was there with 2 co-workers and we had a great night,
we've danced all night :)
Thanks for visiting my blog
PLEASE READ!!!! IMPORTANT!!!!! To play along and be qualified for the prize, you must do the following:
• Create a NEW PROJECT based on the challenge, link our challenge AND inspiration photo to your post and add your direct link to your post or online gallery to the Inlinkz below.
• TURN OFF WORD VERIFICATION
• You many combine a total of 3 challenges with your entry as long as the other challenges are not the same theme as ours. You may enter the challenge a maximum of 3 times!
• You have until Wednesday, March 12, 2014 to submit your entries!