HELLO HELLO! And happy Monday!!!!!!
We're here today for another fun challenge!! We want you all to try a new technique, something you've never done before!!!!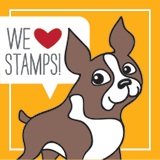 And this is what I've tried...using paint & dies togheter (for the title)
The photo was taken at Texel, march 24
I was there on vacantion with my mother and sisters
Supplies used:
Thanks for visiting my blog
PLEASE READ!!!! IMPORTANT!!!!! To play along and be qualified for the prize, you must do the following:
• Create a NEW PROJECT based on the challenge, link our challenge AND inspiration photo to your post and add your direct link to your post or online gallery to the Inlinkz below.
• TURN OFF WORD VERIFICATION
• You many combine a total of 3 challenges with your entry as long as the other challenges are not the same theme as ours. You may enter the challenge a maximum of 3 times!
• You have until Wednesday, April 16th, 2014 to submit your entries!
You are also welcome to upload your entries to the Flickr group!